FastTech Media is an affordable web hosting company in Bahawalpur. You don't like slow websites. Neither do your visitors. Neither do you for that matter. If your site is slow, your visitors are just going to find a different site to buy from or get their information from. Don't let that happen to you! Make the decision now to host on our exclusive, high-speed SwiftServer platform. The bottom line is we're faster than competing web hosting services.
Our ultra-reliable, high-performance hosting is going to help you and your sites succeed. You can even choose to host on our Turbo servers for page load speeds up to 20X faster than those competing hosting solutions!
With our web hosting quality experience, FastTech Media has grown as a dependable and powerful web hosting provider in Pakistan and throughout the world. From the very beginning, it has been our utmost effort to offer budget and excellent quality services. We planned, and so far our efforts have developed such an environment that leads Pakistan very quickly in the IT industry. We still present cheap yet best web hosting services as a continuation, especially we are very good at providing category shared servers. Most of you already know us, we're grateful for your references that brought more customers to us, and we'll promise again on "no compromise on high-quality website hosting at everyone's reach."
After gathering long survey information from different clients belong to different business categories, we set up three web hosting plans with the necessary demand variation, so we are sure that one has to fit your needs because you are now dealing with Pakistan's Best Web Hosting Company.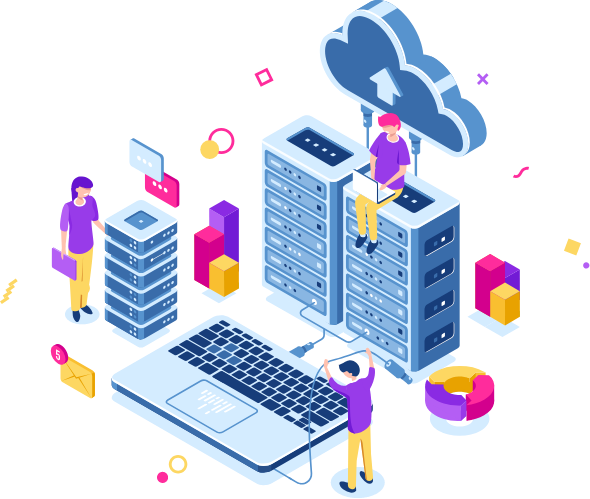 Web Hosting Packages
| | | | |
| --- | --- | --- | --- |
| Linux Hosting | Ultimate | Ultimate Supreme | Corporate |
| Hosting Features | $60 / 7000 PKR/year | $90 / 10000 PKR/year | $130 / 15000 PKR/year |
| Web Space | Unlimited | Unlimited | Unlimited |
| Data Transfer | Unlimited | Unlimited | Unlimited |
| Free .com Domain | No | Yes | Yes |
| Email Accounts | Unlimited | Unlimited | Unlimited |
| Virus/ Spam Protection | Yes | Yes | Yes |
| Database MySQL | Unlimited | Unlimited | Unlimited |
| Domain Addons | 5 | Unlimited | Unlimited |
| Sub Domains | 5 | Unlimited | Unlimited |
| Auto Script Installation | Yes | Yes | Yes |
| Setup Fee | No | No | No |
| SSL Certificate | No | Yes | Yes |
Web Hosting Services – Speed, Reliability, Support & More!
Servers up to 20 times faster
Make your site speed up! Stay in our choice of Turbo server, tuned and ultra-fast.
Experts 24/7/365
To have high-class web hosting services to quench the trust of your websites and other applications with the best online visibility, we are delivering the best services all related to your web requirements. We have distributed it in various affordable hosting packages so that both individuals and corporate customers can get benefits altogether and can select one of the services according to their needs.
Ultra-reliable servers
Trust FastTechMedia Hosting! Your account is backed by our 99.9 % commitment of active time.
We'd love to answer any questions you may have. Contact us and discuss your business objectives and we will let you know how we can help along with a Free Quote.
Looking For Affordable Web Hosting Services?