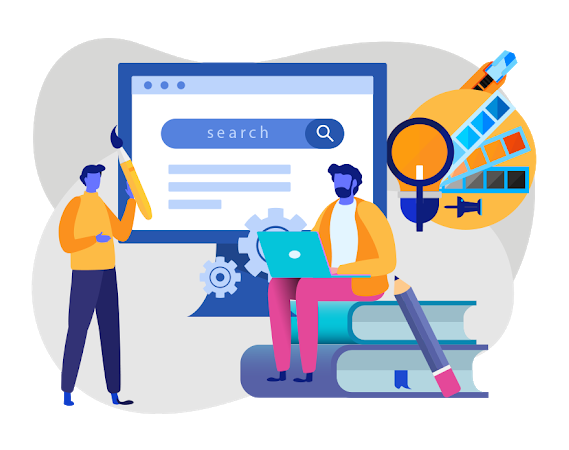 Graphic Design
Services
In this competitive market, graphic design plays a crucial role as a communication tool. Impressive graphic design is a perfect combination of texts and pictures to illustrate business ideas across different media.
An attractive and memorable graphic design is a basic necessity for any company to create a brand identity. To promote your business to various media outlets, you need a great graphic design that transmits your business ideas to people who are not only successful but also beautiful. Graphic designs have become quite important to win the competition in order to attract the attention of potential customers towards companies. FastTech Media is a team of experienced designers who understand your requirements and start working accordingly. A design which involves capturing text and appropriate images is a key to any graphic design to explain the terms of business in a special way.
Best Graphic Design Services
Our Feet in Graphic Design
A Simple Yet Creative Combination of Text And Images To Explain Your Business.
We are a brand strategy consulting company that applies great strategy to give best graphic design. We offer a range of graphic design services and have talented professionals who excel in their respective domains. Some of our graphic design services include:
Logo Design
Brochure Design
Banner Design
Newsletter Design
Flyer Design
Direct Mailer Design
How Can A Graphic Design Help Your Business?
It is important for people to know how much professional your business is and every thing whether it is a business card or a website shows your professionalism through its graphics.
Different medias require different graphics to give your company a consistent branding.
A good graphic design connects different audiences and relate them to business in a special way.
A business is whether complex or simple it needs infographic that is informative design that reduces its complexity of understanding to its customers.
A well created graphic design separates your business from cluster of businesses. A distinctive design is a way to elaborate your products and services in a different way.
Visual Identification
Your business needs a special identity and this can be done by perfect graphic design of different segments that visually represents your company. All these segments require a proper graphic representation to give your company a unique visual display!
Hire Graphic Designer Pakistan
Hire the best graphic designers who are professionals with geeky brains to control the technicalities of the graphics and creative minds to intricately design them. At FTM, we only hire professional who hold efficiency, experience and expertise. Thus, we ensure nothing but top-notch graphic designs for our clients.
Marketing Goals
Best social media agencies attract their target audience by applying best graphic designs in marketing purposes like brochures, postcards, flyers etc. All these designs are a great source of advertisement and can largely convert audience into real customers.
Company Logo Design
The logo of a company is not a diagram but the visual representation of the company. It represents the business, ideologies and working system of a company. A stunning logo implies a lasting impression on the customers mind. That is why we provide optimum logo design services for all types of businesses.
Presentations
Thinking on professional level companies need a proper graphic design for any professional presentation. A perfect graphic design in reports and analytics is important to give appropriate information about the company.
Advert Design & Publicity
Efficient advertising can only devised when persuasive psychology, top-notch creativity and robust technology are combined. We understand this and thus help you craft such advert designs which would ensure efficient publicity for your company. Our ultimate motive is that you can ensure to get quickest Returns on all your Investments.