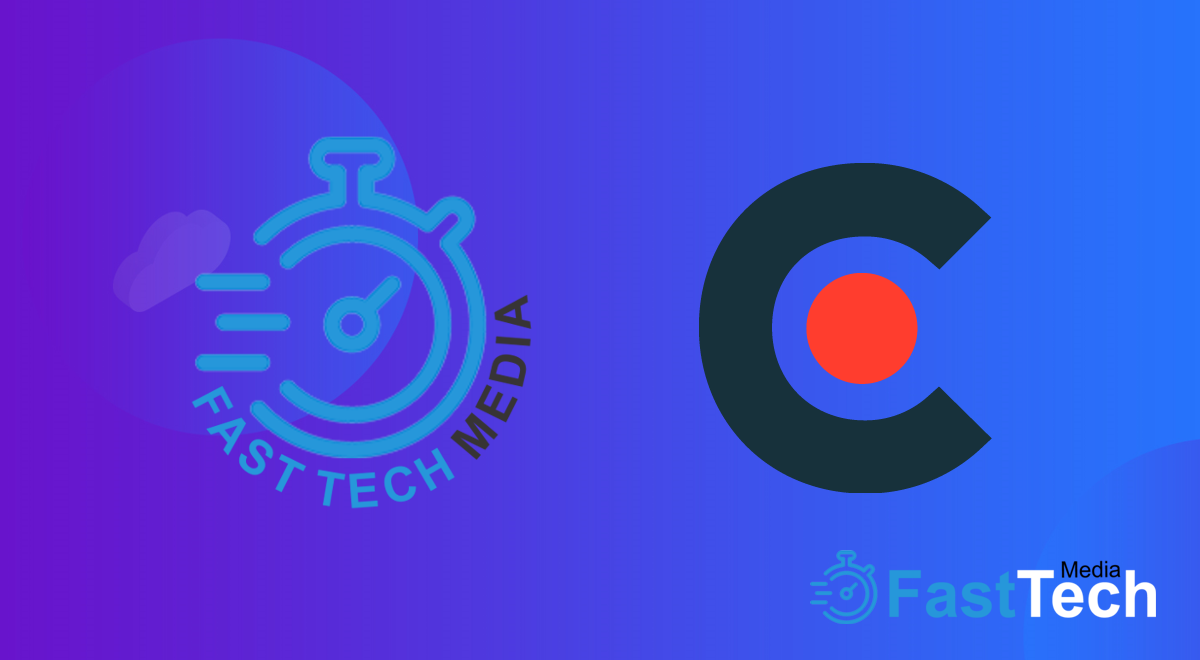 Here at FastTech Media, we pride ourselves on being an innovative digital solutions company. Our web design, digital marketing, and SEO services are proven to be effective. With Google now processing up to 1.2 trillion searches per year, getting your business to the top of the line is more important than ever. We make sure that customers are finding and clicking through your website!
We're proud to announce that we've received our first five-star review on Clutch, a leading B2B ratings and reviews platform that acts as a marketplace for businesses. Their team uses verified customer feedback to rank companies and connect them to buyers around the world.
We received a five-star overall rating for our work with a journalism company. In the project, we built two websites and provided a significant amount of technical support.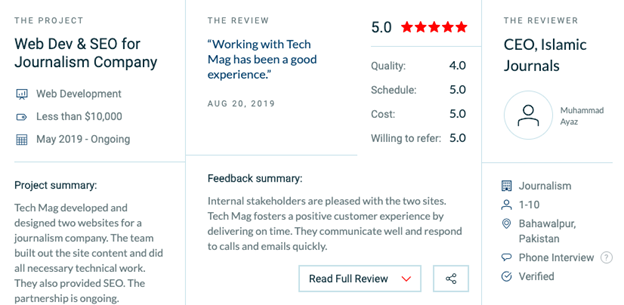 We were also lauded for our communication and response time. The websites were delivered on time and well-received by stakeholders. Our work was high-quality.
"Their communication is very good," Muhammad Ayaz of Islamic Journals said. "Even if I call late at night or early in the morning, they respond. When I email them, I get a reply within minutes…Working with Tech Mag has been a good experience."
With so many different channels, strategies, and methods for SEO and web design, it can be hard to find the best partner. That's why we host plenty of SEO information on our website. More information can also be found at The Manifest, a leading news source and how-to guide for new entrants into the B2B space. They provide invaluable research and rankings for users by showing previous projects that were successful.
We're also proud to be ranked among the top SEO agencies in Pakistan on The Manifest.
Companies also be found at Visual Objects, a platform that emphasizes business portfolios and highlights companies that need a visual format to show their work. Their unique rostra of portfolios make finding great business simple.
If you are looking to get started on an SEO project, feel free to reach out. We'd be happy to explore options to grow your online presence.