Get your .com top-level domain at cheap rates $1.99/year. .Com extension was one of the first top-level domains (TLD). Since then it has grown to become the most popular domain in the world. Many other TLDs are now available, but regardless of how many extensions are added, everyone agrees that .com is still the most popular.
Why buy a .com domain?
Compared to the time when .com was launched, there are hundreds of other options to configure your online presence. But even with all the new options, people keep buying .com for many reasons. A .com domain:
It gives you credibility in the online world. It is the starting point for anyone looking to settle on the web.
Anyone can buy it. Although it initially arose for business purposes, there are no restrictions to acquire a .com domain.
It is an extremely versatile domain. Some domains suggest something specific, but .com works for all types of websites.
Register your .com to protect your brand.
According to Verisign, the registry that handles the .com domains, under this TLD represents almost a third of the more than 335 million domains (and growing) registered today. The most common domain registrations, .com and .net, will grow by several million each year. With .com virtually ubiquitous in everything imaginable on the web, it may be a good idea to protect your brand.
Even if you register another TLD, buying a .com domain with spelling errors will prevent others from taking advantage of you to drive traffic to their websites. Best of all, you won't need a separate website for each domain; You can simply redirect them to your main .com domain.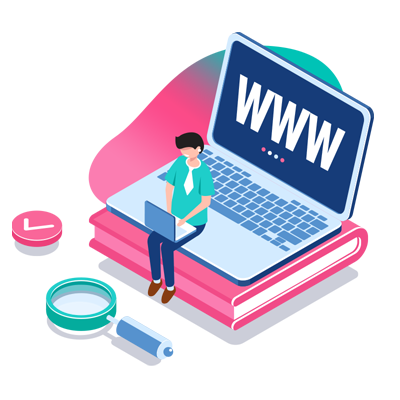 FAQs about domains
What domain name should I buy?
Users will find you online through your domain name, so it is normal for you to choose it. But don't let that intimidate you; We are the largest domain registrar in the world and we are here to help you have an online presence.
How do I choose a domain that stands out?
Each domain is unique, just like any physical address or phone number. Therefore, you need a domain that really differentiates you from the rest and that reflects your brand, style or personality: a domain name that customers cannot forget.
When working with FastTech Media, the largest domain registrar in the world, finding the right domain name for your website will not be a problem. We have HUNDREDs of domain extensions that you can register, from classics like .com and .net to new ones, like .guru or .xyz. The possibilities do not stop growing.
Some suggestions for choosing a name
Find a domain name that is easy to remember and write. This approach can help you consolidate your brand and credibility. Unless your brand name is already consolidated, spelling errors will confuse your potential customers and visitors.
What if I need help getting the perfect domain?
If you find it difficult to find your domain name, you can contact our support team. They will be happy to help you with the registration.